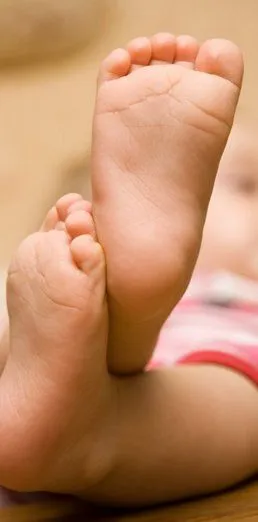 Pediatric Foot Care Doctor Serving Fanwood, NJ


Although healthy feet are essential for easy walking, standing, running and many other activities, it's often a part of the body that's easy for parents to overlook when considering the health of their child. Simple measures such as ensuring younger children are able to go bare-foot and have well-fitting shoes can go a long way to minimizing the risk of foot problems developing in the future. If you notice that your child is walking oddly or showing signs of pain when they walk, it's probably time to let us take a look.

Experienced Podiatrist

With years of experience behind us, our aim is to ensure that patients of all ages get the high-grade foot care they need. When you use us for your foot and ankle problems, you can depend on us to perform a thorough assessment, and then devise a customized treatment that's specifically tailored to meet your requirements. We understand that younger patients have different intervention requirements to older ones, which is why we provide a specialized service that's specifically geared to meet their needs.

Preventative Interventions As Well As Acute Treatment

In many cases involving juvenile foot problems, prevention and management are as important as the treatment we offer. We will always spend as much time as necessary with every patient, ensuring they have all the information and advice they need to manage their condition, as well as being aware of preventative measures that can ward off worsening symptoms. With prompt intervention and the right advice, many patients find that their foot problems are greatly improved.

Fanwood, NJ, Based Pediatric Foot Care Doctor

No matter what your circumstances might be, we want you to enjoy top-quality care from every member of our team. From prompt, professional attention through to flexible payment methods and the ability to accept insurance from a wide range of companies, we do everything we can to ensure that your time with us is as positive as possible. To find out more about what we offer, or to book an appointment, you can call us at (908) 889-1660.